Talare och sammanfattning av deras seminarier
Jfokus presenterar:
Simon Phipps
Chief Open Source Officer, Sun Microsystems.
Simon Phipps
Sun Microsystems
Simon Phipps is co-ordinating Sun's extensive participation in free and open source software communities, promoting consistency and best practice and actively participating in the global conversation they express.
A computer industry insider of 20+ years standing, Simon has worked in such hands-on roles as field engineer, programmer and systems analyst as well as being involved at a strategic level in some of the world's leading computer companies. Fascinated by the idea of 'action at a distance', he worked with OSI standards in the eighties, on the first commercial collaborative conferencing software in the nineties, and helped introduce both Java and XML at IBM. He joined Sun in mid-2000.
He is currently Chair of the OpenSolaris Community Advisory Board and takes an active interest in several free/open source software organisations. He holds a degree in electronic engineering and is a Chartered Engineer and Member of the British Computer Society where he is on the committee of his local branch.
Simon Phipps will present the Keynote: Open Source now and in the future
Mats Andersson
OMX
Som CTO för Market Technology har Mats har ett övergripande ansvar för arkitektur och teknologival till OMX framtida system, och har arbetat med IT-arkitektur och produktutveckling i Sverige och USA under de senaste 15 åren. Under tidigt 90-tal var han involverad i att ta fram OMX nuvarande handelssystem för derivatprodukter.
OMX äger börser i Norden och Baltikum och levererar teknologi och tjänster till mer än 60 marknadsplatser över hela världen.
Presentation: Java i framtidens börsmiljö med extrema krav på prestanda och förändringsbarhet
I en alltmer standardiserad och harmoniserad börsvärld avgörs idag individuella börsers konkurrenskraft till stor del på hur väl underliggande IT stödjer börsen affärsstrategi i termer av effektiv tjänsteutveckling och transaktionshantering.
Framtidens handelssystem måste kunna möta extrema krav på transaktionshantering -- vilket i paktiken innebär att kunna hantera volymer på tusentals transaktioner/millisekund med svarstider som mäts i mikrosekunder. Vidare ställs mycket höga krav på tillgänglighet och på att enkelt kunna anpassa systemet till förändrade affärskrav. Många av världens börser använder idag Java i sina mest affärskritiska kärnsystem.
Presentationen beskriver kopplingen mellan affärskrav och IT-lösning, som resulterat i en framtidsarkitektur bestående av Javabaserad affärslogik i byggblock som kommunicerar via egenutvecklad middleware.
Anders Liling
VD, Redpill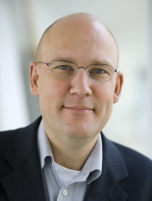 Anders Liling
Redpill
Anders Liling är en av grundarna och VD för Redpill AB, som idag marknadsledande i Norden inom tjänster kring Open Source Middleware och Integration. Bolaget har genom nya koncept och affärsmodeller på mycket kort tid etablerat en stark kundbas bland ledande företag och myndigheter.
Presentation: Öppen Källkod och Java, nya möjligheter att skapa lokal marknad med global förankring
Hur kan mindre lokala företag skapa en affärsmodell baserad på öppen källkod och Javaoch attrahera större organisationer som kunder?
Öppen källkod flyttar fokus från produkt till tjänsteförsäljning. Detta skapar en ny plattform för lokala företag att leverera högoktaniga tjänster som skapar större kundnytta och trygghet.
I sitt föredrag, som primärt vänder sig till CIOs och verksamhetsarkitekter, kommer Anders att visa konkreta exempel kring hur väl etablerade Javabaserade Open Sourceprodukter och koncept kan utnyttjas för att på ett effektivt sätt implementera integrationslösningar och tjänsteorienterad arkitektur - utan att göra våld på redan befinliga lösningar och arkitektur eller behöva styras av licenskostnader. Vidare kommer Anders att visa exempel på hur nya affärsmodeller och erbjudanden gör att väsentliga aspekter kring produkterna, så som utbildning, support, service, juridiskt skydd och totalekonomi, ger helt nya möjligheter för kunderna.
Ronnie Bodinger
Avanza
Ronnie Bodinger
Avanza
IT-chef Ronnie Bodinger har varit med från början i Avanza och byggt det system som Avanza använder idag.
Presentation: Skalbara och kostnadseffektiva system med Java
I en alltmer standardiserad och harmoniserad börsvärld avgörs idag individuella börsers konkurrenskraft till stor del på hur väl underliggande IT stödjer börsen affärsstrategi i termer av effektiv tjänsteutveckling och transaktionshantering.
Många företag brottas dagligen med skalbarhetsproblem när affärerna växer och på andra sidan hotar en skenade IT-Budget.
Under denna föreläsning kommer Ronnie att förklara hur man drar full nytta av Java 5 för att skapa de mest kostnadseffektiva systemen i branschen. Ronnie förklarar också hur Avanza drar nytta av Java 5 för att snabbt får ut nya produkter och tjänster.
Mike Keith
Oracle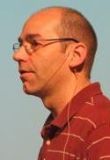 Mike Keith
Oracle
Mike Keith has 15 years of teaching, research and practical experience in object-based and object-oriented systems, specializing in object persistence. His expertise with distributed persistent object systems has come from designing and implementing numerous persistent object systems for Fortune 100 corporations. He has been involved in EJB since its initial release through spec reviews and CMP implementation products. He is an architect for Oracle's TopLink and OC4J EJB Container products and has recently been engaged in helping architect Oracle's EJB 3.0 implementation in OC4J. Mike has spoken at numerous conferences and events and is active on various mentoring forums. He is the co-specification lead of EJB 3.0 (JSR 220) and also represents Oracle on the Java EE 5 expert group (JSR 244)
Presentation 1: Introduction to Java EE 5 and EJB 3.0
After 6 years the J2EE standard had reached a high degree of maturity and was deemed a successful platform for enterprise Java development. However, one of the biggest leftover criticisms of the platform was that it was still too hard to learn and to use, and that many of the technologies, EJB chief among them, were too cumbersome to be practical. This criticism was taken to heart in Java EE 5, and it pursued an "ease of use" agenda as its main strategy. To satisfy the requirement that the platform be easier to use, a number of existing features, commonly used in Spring and other application frameworks, were embraced and introduced into the specification. The new Java EE 5 standard, released in May 2006, showcases these features in the form of a straightforward dependency injection facility and completely revamped and simplified EJB 3.0 API.
This talk will introduce dependency injection in Java EE 5 and show how the annotation metadata facility enables a more convenient resource usage model for the enterprise. It will focus on the EJB 3.0 API and illustrate the simplicity of the new component and client models.
Presentation (pdf)
Presentation 2: JPA The New Enterprise Persistence Standard
One of the major accomplishments of the Java EE 5 platform released in May was the introduction of the Java Persistence API, a standardized lightweight POJO persistence API for enterprise Java. The new standard is fully integrated with the Java EE container resulting in a more holistic application development experience. Many of the development techniques that apply to programming with Java EE can also be used with JPA. Counted amongst its many strengths is the fact that it is a fully-featured persistence framework that proffers a runtime library that is intuitive and concise. It is not only powerful but with a grand total of 4 classes in the API it is comprehensible. In addition, it is completely flexible in its configuration. Persistence mapping metadata may be supplied during development using annotations, at deployment using XML, or a combination of the two depending upon the requirements of the application. But with all of the enterprise integration of the API perhaps the most flexible part is that it can also be executed and tested outside the Java EE Container in a standalone application.
The talk will cover some of the important features of the Java Persistence API, including the EntityManager API, object-relational mapping, and queries. We will also discuss how to run a JPA application outside the container.
Presentation (pdf)
Arjen Poutsma
Interface 21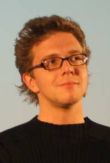 Arjen Poutsma
Interface 21
Arjen Poutsma is a senior consultant at Interface21 with more than ten years' experience in commercial software environments. During this time he has worked with both J2EE and Microsoft .NET. Three years ago, Arjen started to specialise in Web Services and Service Oriented Architectures. During this period, he has worked for some of the largest organizations in the world helping them better understand enterprise Java and how SOAs fit into their organizations. In part from his experiences with these organizations, Arjen founded the open source Spring Web Services project and continues to lead the technical direction and development as the project lead for Spring Web Services. This project aims at facilitating development of document-driven web services. Arjen has also contributed to various other open source projects, including XFire, NEO and others. He receives stellar reviews as a regular speaker at Java and SOA conferences, including JavaPolis, The Spring Experience, JavaZone, W-JAX, and many others.
Presentation: Spring Web Services
Web service experts agree that contract-first development, i.e. starting with the XML Schema/WSDL contract instead of Java, can be considered a best practice. Traditionally, this development style has been a pain, mostly because of inadequate tooling provided by vendors. These tools push developers into a model where methods are exposed in a RPC-like model, while a document-central model is more suitable for a Contract-first design.
In this presentation, we will implement a Contract-first Web service using Spring-WS, a product from the Spring community that aims to help developing these document-driven Web services. We will start with the XML messages that are sent across the wire, and create a schema and WSDL around that. Then we implement this contract using both SOAP and REST, showing that the difference is only a matter of configuration. Finally, we will create a client that consumes the Web service.
Presentation (pdf)
Dan Bergh Johnsson
Omegapoint AB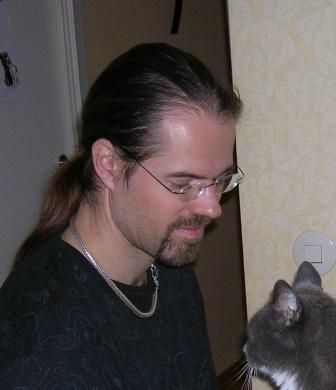 Dan Bergh Johnsson
Omegapoint AB
Många svenska javapionjärer har på något sätt stött på Dan. Åren 1999-2003 var han huvudlärare för Suns javakurser och bidrog till Javas spriding i Sverige. Som konsult, mentor och föreläsare har han därutöver hjälpt åtskilliga programmerare och projekt genom sitt fokus på högkvalitativ systemutveckling, med enhetstester, domain driven design och agilemetodik som några viktiga verktyg.
Dan är även en regelbundet återkommande föreläsare på såväl nationella som internationella konferenser, såsom JavaZone, Øredev, JavaPolis och Colorado Software Summit. Han har även som granskare elller på andra sätt bidragit till böcker som Head First EJB, Dating Design Patterns eller den snart kommande InfoQ Domain Driven Design Quickly
Presentation: Hitta domänen med refactoring
Även i ett genomsnittligt stort informationssystem finns gott om affärsregler inkodade. Tyvärr är dessa oftast på ett svårbegripligt format, där affärsregler blandas med ramverkskod, databasanrop och annan infrastrukturkod. Ett problem är att sådan kod ofta blir svårtestad. En annan effekt är att det kan vara svårt eller omöjligt att t ex byta webb-ramverk, trots att man gärna skulle vilja uppdatera till ett modernare. Följden blir att system alltför ofta kastas och skrivs om från början.
Under denna föreläsning visar vi hur man med hjälp av Domain-Driven-Design-guidad refactoring kan destillera ut affärsreglerna som ramverksoberoende POJO. Dessa blir exempelvis mycket enklare att enhetstesta och kan sedan t ex användas i en ny systemlösning med ett annat infrastrukturramverk. Som exempel arbetar vi med kod i det omvittnat trassliga ramverket EJB 2.x och ser hur man kan förbereda för en övergång till Spring Framework
Thorbiörn Fritzon
Sun Microsystems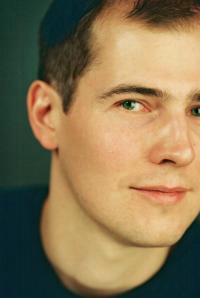 Thorbiörn Fritzon
Sun Microsystems
Thorbiörn Fritzon började med Java redan vid releasen 1995. Sedan 1999 är han Javaarkitekt på Sun Microsystems och då och då talesman i Java-sammanhang. Thorbiörn skriver böcker och är en återkommande talare på konferenser och andra evenemang. Hans hobby är programmeringsspråk och han har hur många som helst.
Presentation: Välkommen Mustang, Java SE 6
Vad är nytt i Mustang? Vad kommer i Dolphin? Java SE 6 introducerar Java Scripting Framework (JSR-223), Java Compiler API (JSR-199), JDBC 4.0 och en hel del annat. Med praktiska exempel gör vi en djupdykning ner i nyheterna i Core Java SE 6 och hinner röra vid en del av de andra också. Vi tittar på script-språk och vad Java Scripting Framework innebär för både utvecklaren av script-språk som utvecklaren som använder sig av språken. Slutligen tar vi också en titt på vad som kommer i Java SE 7 -- Dolphin
Ola Bini
JRuby core comitter

Ola Bini
Ola jobbar på Karolinska Institutet som systemutvecklare och innehar fyra Javacertifieringar från Sun. Han beskriver sig som LISP-fantast men finner sig oftast i situationen att Ruby är mer pragmatiskt för uppgiften i fråga. Ola intresserade sig för JRuby hösten 2005 och började bidra aktivt våren 2006. Olas vision om programmering är "Använd det verktyg som lämpar sig bäst för uppgiften men fortfarande ha tillgång till alla klassbibliotek och tidigare utvecklad kod. Livet är för kort för att emulera closures i Java, hacka OO i Perl, försöka implementera makron i Ruby eller rekursion i klassisk Fortran."
Presentation: Testning av Javasystem med Ruby
De senaste årens uppsving i testmetodologier har gett resultatet att ett Javaprojekt förväntas ha ungefär lika mycket testkod som implementationskod. Detta är ett ideal som inte alltid är lätt att uppfylla, när tidsbristen ökar och deadlines närmar sig.
Denna presentation tittar närmare på hur man kan bemöta testsituationen på ett annorlunda sätt; genom att skriva test av Javakod i Ruby kan man oftast få testen skrivna snabbare, och resultat är också lättare att göra läsbart. Att Ruby är ett interpreterat språk gör att testerna inte behöver kompileras vid förändring, utan kan köras omedelbart. Med hjälp av JRuby och RSpec kan man skriva exekverbara definitioner för hur koden ska uppföra sig, och ActiveRecord kan utnyttjas för att lätt skriva testramverk som kan testa resultat av databasförändringar i ett språk som är såpass intuitivt att testkoden kan användas som specifikation och dokumentation av testerna.
Presentationen inleds med en snabb introduktion till Ruby, JRuby, RSpec och ActiveRecord och går sedan vidare genom att visa hur man kan skriva BDD-tester (Behaviour Driven Development) för Javakod i Ruby, och avslutar med att presentera ett testsystem byggt på ActiveRecord som Karolinska Institutet för tillfället använder för integrationstestning av ett större Javasystem.
Presentation (pdf)
Robert Varttinen
CIBER Sweden AB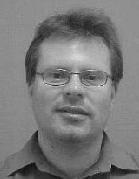 Robert Varttinen
CIBER Sweden AB
Robert är konsult, anställd av CIBER Sweden AB, och arbetar som Javaarkitekt och utvecklare. Robert har jobbat med Java nästan lika länge som programmeringsspråket har funnits. I sitt nuvarande uppdrag utvecklar Robert nästa generations IDE för utveckling av programvaran i mobiltelefoner. Denna är baserad på Eclipse varför det blir mycket s.k. plug-ins, utbyggnad av Eclipse. Arbetet innefattar också portning av existerande applikationer idag skrivna i Perl, C, C++, etc. Robert började på CIBER för lite drygt två år sedan efter en tid på Sun Microsystems, innan dess har han jobbat inom telekomsektorn de senaste tjugo åren med Java, C/C++, AXE, mobiltelefonnät, etc.
Presentation: Introduktion till OSGi
OSGi tillhandahåller en serviceorienterad, komponentbaserad arkitektur som hanterar hela livscykeln för programvaran. Dess kraftfulla egenskaper gör en mängd olika typer av datorer och apparater (mobiltelefoner, bilelektronik etc.) som använder Java plattformen mer flexibla.
OSGi alliansen (the OSGI Alliance) bildades 1999 och satsade tidigt på Java i inbyggda och nätverksanslutna system. Som ett resultat av detta finns numera OSGi teknologin inom ett stort antal produkter och marknader över hela världen. Vidare, så åtnjuter OSGi också en acceptans inom den s.k. Open Source-världen. Detta kan ses i Apache Felix-, Derby och Eclipse Callisto-, Equinox och Corona-projekten. Som ett resultat av detta så sprids nu OSGi-teknologin inom företagsvärlden.
Denna presentation kommer ge en introduktion till teknologin och vad som rör sig i OSGi-sfären. Vi kommer att skrapa lite på ytan, men vi kommer även koncentrera oss på ett par viktiga aspekter. Vi kommer även se hur OSGi kan användas på server-sidan.
Presentation (pdf)
Jonas Bonér
Terracotta Inc.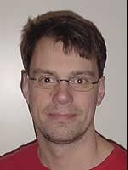 Jonas Bonér
Terracotta Inc
Jonas Bonér is working at Terracotta Inc. with a focus on strategy, product development & architecture and technical evangelism. Terracotta provides software that delivers enterprise-class infrastructure services to applications transparently at runtime with minimal required application code changes.
Prior to Terracotta, Jonas was a senior software engineer at the JRockit team at BEA Systems, where he was working on runtime tools, JVM support for AOP and technology evangelism.
He is the founder of the AspectWerkz AOP framework and committer to the Eclipse AspectJ 5 project. Jonas is a frequent speaker on AOP and other emerging technologies.
Presentation: Using AOP to Cluster the JVM
Clustering (and distributed computing in general)is a crosscutting infrastructure service that has historically been implemented with API-based solutions. As a result, it has suffered from the same code scattering and tangling problems as other crosscutting concerns.
In this session we will show how AOP can help to modularize clustering so effectively that user code can actually be oblivious to clustering. This is done by using AOP to maintain the key Java semantics of pass-by-reference, thread coordination and garbage collection across the cluster. We will also show how this approach to clustering can also be a key enabler to better scalability and performance. The discussion is driven by code written in Java and AspectJ.
Piotr Kessler
Ericsson AB

Piotr Kessler
Ericsson AB
Förutom Piotr Kessler roll som Chief Architect Client SW på Ericsson är han dessutom "Specification Lead" för JSR-281, IMS Services API.
Presentation: Understanding the IMS in JME enabled devices, JSR-281
One of the most innovative and promissing Java Specification Requests is on the way to be finalized. JSR-281 IMS Services API. Ericsson is very active in IP Multimedia Subsystem (IMS) area. IMS promisses a new paradigm of valuable multimedia applications available for an every-day user. Java is a key factor for delivering this rich experience to the every-day user in his/her mobile phone.
The session includes an overview of the IMS technology as well as JSR-281 functions and features. JSR-281 allows programmers to implement their own multi-user services with the versatile Core IMS packages, as well as standardized IMS enablers. The API hides the complex IMS technology details and exposes service-level support to enable rapid development where the programmer can focus on the main application functionality rather than details of underlying protocols, such as SIP, RTP, and XCAP. The session will bring to the audience understanding of IMS in JME enabled devices.
Presentation (pdf)
Tommy Palm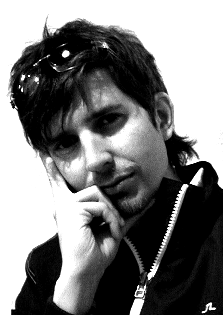 Tommy Palm
Jadestone
Tommy founded Jadestone in 1999 and has been working as a game designer and a technical architect on online multiplayer games. Tommy has been awarded a prize in a worldwide competition for best mobile game with the game WORLD IN WAR and Best Independent Game for the title KODO. He enjoys teaching in his spare time and has written articles and spoken at the Game Developers Conference. He regularly holds lectures at The Royal Institute of Technology in Stockholm and has been a member of the jury for Swedish Game Awards for four consecutive years. He is also one of the founders of the Swedish Video Game Institute where he works to widen the target audience for video games.
Elina Koivisto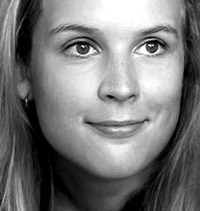 Elina Koivisto
Nokia
Elina M.I. Koivisto is a game researcher and designer in the Nokia Research Center . Her main research topics are design and evaluation methods for mobile games and Massively Multi-player Online Game (MMOG) design and communities. She has published several articles on these topics and has frequently spoken in game conferences, such as the Games Developers Conference (GDC). Recently, Koivisto's work has focused on evaluating the player experience and she has conducted playtesting for commercial and research game titles.
Tommy Palm and Elina Koivisto's presentation: Online game development for mobile phones
Nokia and Jadestone have been cooperating for more than four years on developing connected games for mobile phones. This presentation will summarize the experience of creating online worlds with Java by providing clear examples from recently finished projects. Aspects of designing, developing and testing is covered.
Erik Hellman
IBS JavaSolutions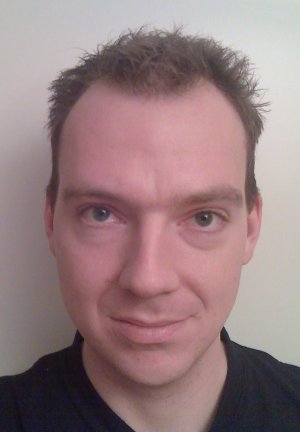 Erik Hellman
IBS JavaSolutions
Erik Hellman arbetar för närvarande som konsult på IBS JavaSolutions AB i Göteborg. Han har tidigare jobbat som systemarkitekt och utvecklare av telekomsystem på Ericsson AB i Karlskrona. Under sin tid på Blekinge Tekniska Högskola så arbetade han också med undervisning i programmering.
Presentation: JOGL and friends
At September 14, 2006 the final release of JSR-231 was published. The name of this new Java Specification is 'Java TM Binding for the OpenGL ® API', or JOGL. This presentation will demostrate the architecture of JOGL, how it works and what it offers to developers. An introduction to useful utility libraries and other related tools suitable when developing 3D applications and games in Java will also be presented as well as some nice live demos.
Leif Samuelsson
Sun Microsystems
Leif Samuelsson
Sun Microsystems
Leif Samuelsson är sedan år 2000 med i Suns utvecklingsgrupp för Java Standard Edition, där han bl a varit ansvarig för Windows Look & Feel i Swing och skapandet av verktyget JConsole som ingår i JDK sedan version 5.0. Leif arbetade tidigare i olika Sun-projekt med inriktning på användargränsnitt och användbarhetstestning. På 90-talet var han med och utvecklade de ursprungliga verktygen Java Workshop och Java Studio och var under åren 1998-1999 ansvarig lärare för Javakurserna på Sun i Sverige.
Presentation: Java + Vista = Sant
Java SE 6 innehåller ett antal fixar och förbättringar för att köra under Windows Vista. Vissa av dessa kommer även att ingå i framtida uppdateringar av Java SE 5.0. Här ges en översikt av de problem som överkommits, vad som kvarstår och vad utvecklare och användare har att förvänta sig när de tar steget till Vista. En demonstration ges av hur Javaprogram som utnyttjar Windows Look & Feel passar in i Windows nya desktop, kallad Aero.